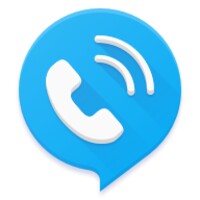 13
805.1 k
Send text messages for free
Download
98.17MB
free
Text Me! is a communication tool for Android devices that lets you send text messages, and make VOIP and videoconferencing calls totally for free. The only thing you need is an Internet connection and...
More information
Package Name
com.textmeinc.textme
License
Free
Op. System
Android
Category
Author
Size
98.17MB
Downloads
805,098
Date
Nov 22nd, 2021
SHA256
ad5acbe23a1af073e705a372c711be454c1beb93c6ebf6d8981acc02f28c9063
Content Rating
+3
Why is this app published on Uptodown?